[New Book] Great news! Another Side of Love is now out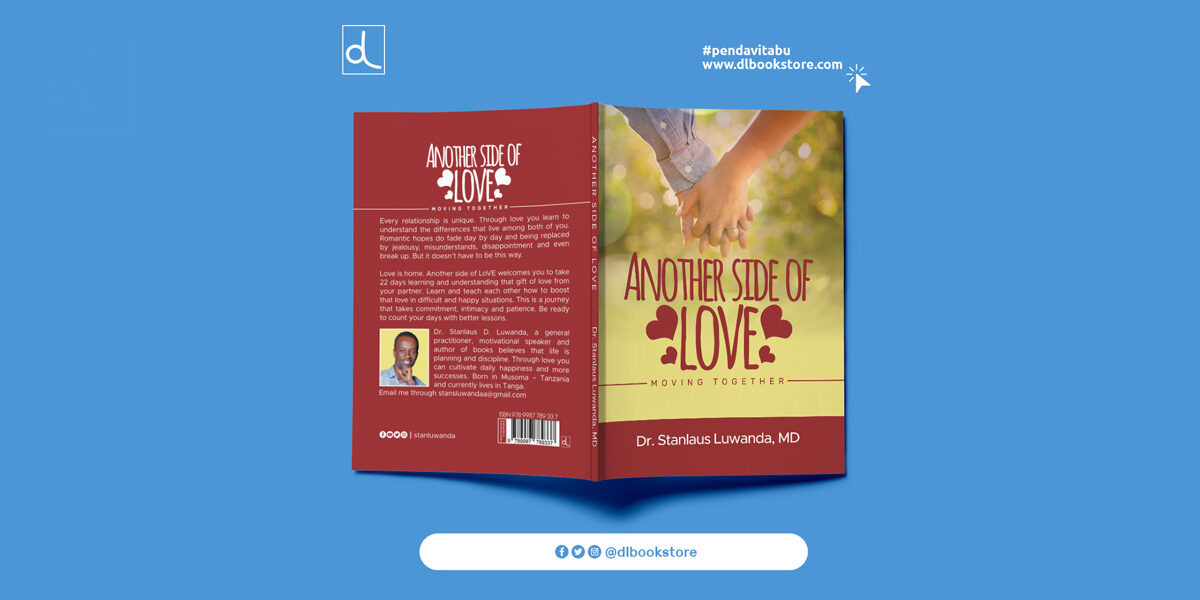 Great news! We are happy to tell you that the new book Another Side Of Love authored by Dr. Stanlaus Luwanda has been released. We had a chat with the author about his new book and he sent us the summary of the book;
---
He wrote;

No relationship is perfect. Every relationship struggles to solve daily differences. Some solve by maintaining peace, love, and happiness but others end up in anger, jealousy, revenge, and even break up. This seems to be a common pathway. Love is turned into a cage full of tears and sorrow. This destroys hope, commitment, and intimacy among lovers.
Another side of LoVE comes to inspire, restore, motivate and push that love to the next level of daily happiness. A journey of 22 days of learning, meditating. and practice. Don't be alone. Welcome your partner, because the new chapter of hope is coming to your love life. Focus and learn from each day. Solve your daily misunderstandings by considering Another side of LoVE. Be the change of yourself.
Kitabu hiki kiko kwa ajili ya wapenzi, wachumba na hata wanandoa. Kipo kukupa Imani na tumaini juu ya yule uliyemchagua na namna ya kuwekeza juu yake.
DL Bookstore tumehusika na uandaaji wa kitabu hiki kuanzia mwanzo mpaka mwisho. Tulifanya uhariri, usanifu wa jalada na kurasa na kumpatia eBook yake tayari kwa kuuza.
Je! Upo tayari tukupatie usaidizi katika projekti yako ya kitabu chako kijacho?
No comments
Leave a reply