[New book release] The Epic Novel, 'Yes, I Did It' is now available.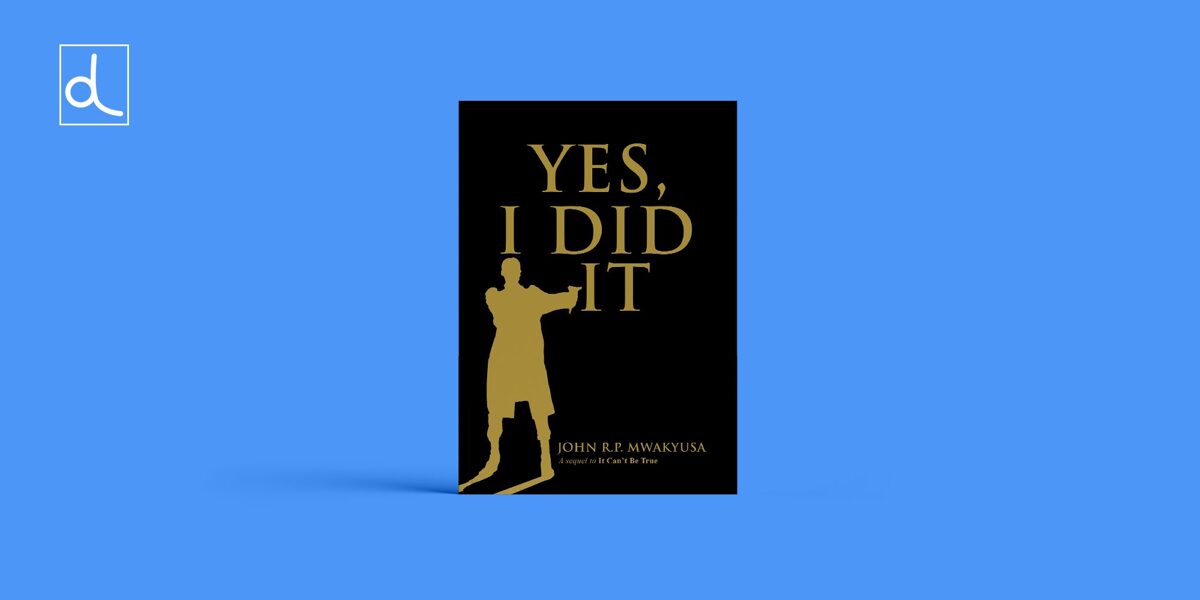 The epic novel – Yes, I Did It – that you have been waiting for is out. The novel is a sequel to It can't be TRUE. The main character is the same Albert Mukasa - the infamous Ugandan spy. The novel tackles the issue of children sacrifice in Uganda and the powers/ forces behind the heinous crime. There are enough intrigues, twists and turns to make you spellbound from the beginning to the end. If you enjoyed the It can't be TRUE, you will certainly love this more.
---
You can get a copy from the contacts listed and it will be delivered at your office or home at no extra costs (This is for readers in Dar es salaam, Dodoma, Mbeya, Arusha).

Price: 15,000/-@ copy

Note: Plans to have it published on Amazon.com are underway.
To order a copy, please contact:

John Mwakyusa: 0754384453, Dar es salaam

DL Bookstore: 0764771298, Arusha

Sarah Samuel: 0747 498277, Arusha
Willy Mwainyekule: 0755 568504, Mbeya
Bicco William: 0766 426305, Dar es salaam

Obed Mwaihola: 0620 279454, Dar es salaam

Daniel Mchomvu: 0763922795, Dodoma
My esteemed readers, I have nothing to give you during this festive season but this novel. Other details about this novel.
ISBN: 978-9912-40-7763
Author: JOHN RP MWAKYUSA
Publisher: DL Bookstore
Year of publication: 2022